Comedy Country has combined the best of outdoor leisure and County scenery with legendary comedy talent to create a truly unique live comedy experience.
After four SOLD OUT SHOWS over the past two summers COMEDY ON THE RIVER is back – an unforgettable, distinctly "County" comedy experience. Get out on the river for some fresh air, a little exercise and a guided paddle to a water-access-only live comedy show at a secret location on the shores of the Black River. With a few authentic "County" surprises along the way, COMEDY ON THE RIVER is the quintessential summertime experience in Prince Edward County.
Our friends at Cabin Fever Kayak will get you kitted up with a boat and all the safety gear you'll need. Or, if you've got your own canoe, paddleboard or kayak, Cabin Fever will help get you onto the river safely.
Your boat is your seat, and the fabulous Black River is our theatre!
Get ready for a little nature, some fresh air, a little exercise, and a whole lot of fun on Black River in beautiful Prince Edward County with an unforgettable lineup of some of Canada's top standup comedy talent: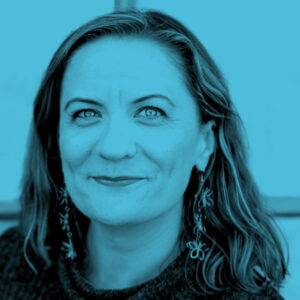 KELLY ZEMNICKIS
Kelly Zemnickis has shared the stage with comedians such as Kevin Farley and has been featured at the Burbank Comedy Festival (2020- best of the fest selection), Boston Comedy Festival and L.A's Laugh Riot Grrl Festival. She has also graced the stages of The Comedy Nest (Montreal), Absolute Comedy (Toronto/Ottawa/Kingston), Broadway Comedy Club (NYC), West Side Comedy Club (NYC), The Market Lounge & Comedy Club (Valparaiso, Indiana) and Annoyance Theatre (Chicago). Kelly is also the host/producer of the YouTube baking series It'll Be Fine: A Baking Show and as a filmmaker has been nominated for a Canadian Screen Award. She will be recording her comedy album debut in the summer of 2022 with Howl & Roar Records.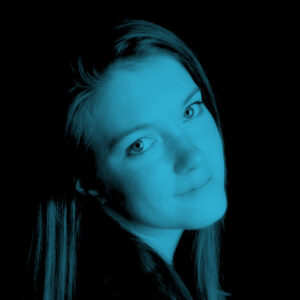 REBECCA REEDS
Since her debut in Ottawa, Rebecca Reeds has quickly become a comedian to watch out for. She's been described as "completely literate" and "female," a dangerous combination. Rebecca has recorded for CBC, Sirius XM and has performed at Toronto's JFL42, SheDot Festival and the Ottawa Fringe Festival.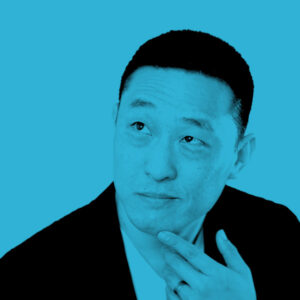 LEONARD CHAN
Leonard Chan is a writer/comedian from Toronto, Canada. As a comedian, he has been heard on CBC's The Debaters, Laugh Out Loud, and Sirius/XM radio and seen on stage at the Winnipeg Comedy Festival, the Halifax Comedy Festival, JFL42, StandUp NBC in New York, and Just For Laughs in Montreal. As a writer, he's spent a little time in the writer's room for international hit Kim's Convenience, This Hour Has 22 Minutes, and collaborated with Simu Liu at the 2022 Juno Awards. He also has two degrees in engineering which he uses only as punchlines and a totally legal number of cats.
(Programming subject to change without notice)
COMEDY ON THE RIVER
Saturday, August 20, 2022 – 5:00 – 7:00pm
Cabin Fever Kayak (906 County Road 13, Black River)
Boat Rental + Ticket Packages
All boat packages include your boat, safety equipment, parking and your comedy experience ticket.
Kayak (Single) / Paddleboard (Single) – $55 (+HST and fees)
Kayak (Tandem – 2 Adults) – $85 (+HST and fees)
Canoe (Up to 3 Adults) – $95 (+HST and fees)
**EXTREMELY LIMITED SUPPLY – BOOK YOURS NOW!**
BYOBoat Option
Bring your own non-motorized recreational watercraft. Price includes launch fee for one vessel, plus your comedy experience ticket(s) based on the number of occupants (max of 3):
Single Occupant – $30 (+HST and fees)
Two Occupants – $45 (+HST and fees)
Three Occupants – $60 (+HST and fees)
WEATHER POLICY & RAIN DATE
Comedy on the River is a rain or shine event. That said, there are certain conditions that make the experience dangerous and impossible to enjoy. In the event of such weather conditions (including heavy rain, high winds and localized thunderstorm activity), Comedy Country may postpone the show to another date. The tentative rain date for this performance is Sunday, August 21st.
What to bring
Dress for the weather – Sunscreen, bugspray and long pants are smart choices.
Hats and shades are prudent on sunny days.
Sweaters, layers and a brolly in case of weather.
PFDs (for those bringing their own boats) – gotta wear 'em.
Snacks and drinks – non-alcoholic, of course.
Something soft for your tush!
Maybe a blanket.
An open mind.
Some patience.
A great attitude.
Masks are encouraged.
Oh… and your camera (waterproof cases are smart)!
For more details & information about this event, click here.